We are open to suggestions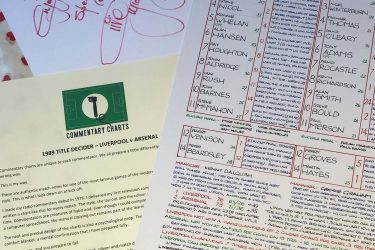 Want a chart for your beloved team?
If we have not published a commentary chart or season's grid for the team or match that means most to you, why not contact us directly at hello@commentarycharts.com?
We are constantly monitoring ideas and suggestions to add to our product range. If there is sufficient interest for a particular game or club, we will look into releasing a new chart or grid.
If you are part of a fans' social network group or a regular visitor to a supporters' site, why not canvass support for a special game or season. If there is enough demand, we will look into producing a chart for you.